Image Gallery
There's a hidden gem in Southwest Orlando – The Rosen Event Center!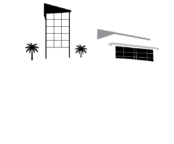 Meetings. Events. Parties.
Rosen Event Center is tucked away on S. Apopka-Vineland Road in the Dr. Phillips area and offers a large ballroom, breakout rooms for smaller groups, stage, reception area, complimentary parking and use of tables and chairs, catering, entertainment options and more!
Book Early & Save!
Special Holiday Offer
Take advantage of our Special Holiday 2019 Offer if booked by Nov. 1 with 10% OFF the venue fee (for events through Dec. 31, 2019)! ROSEN EVENT CENTER will help bring your holiday celebration to life!
Convenient Location
The Rosen Event Center is available both weekdays and weekends and can accommodate groups up to 500! We offer customizable events to fit practically any size budget, plenty of free parking, a pre-event reception area, ballroom and stage, on-site catering kitchen, private lounge/wedding dressing room, multi-purpose rooms for breakout sessions or smaller gatherings, an outdoor covered pavilion, dance studio, and more!
The quality of your experience is only as great as the team behind it.
Bring your own or choose one of our preferred partners.
Rosen Event Center
Types of Events
Weddings • Theatre & Dance Performances • Bar/Bat Mitzvahs • Speakers & Lectures • Corporate Meetings • Concerts • Holiday Parties • Church Services • Tradeshows • Graduations • Family Reunions • School Classes • Quincianeras • HOA Meetings • Baby Showers • Sweet 16 Parties • Professional Association Meetings & Events
Rosen Event Center
Venue Details
The Rosen Event Center is conveniently located in the prestigious Dr. Phillips-Orlando-Lake Buena Vista neighborhood on the Rosen JCC campus.
Dance Recitals
"I have been renting from the Rosen JCC now for the last 4 years. I have been able to run my Dance business successfully out of this location. The Rosen Event Center auditorium is big and spacious. The stage area caters to a good size dance group and allows us to teach tap. The place is always well kept and the technical equipment, when rented, works wonderfully. Thank you, REC! "
Graduation Party
"Our event at the Rosen Event Center was very memorable and wonderful! Lorri and her team were very helpful in helping us organize our event and attending to all the details during the event. The Rosen Event Center was a great location for our event and the hall is beautiful. We would definitely use it again!"