Preferred Vendors
The quality of your experience is only as great as the team behind it.
Rosen Event Center
Bring your own vendor or choose from our list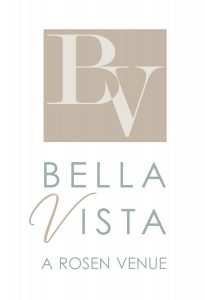 BELLA VISTA CATERING
Contact:  Cassie Lynn Lopez
Phone: 407-996-7344
Email:  cassie.lopez@clarionlbv.com
Address: 8442 Palm Parkway/Lake Buena Vista, Fl. 32836…We are also happy to meet you on-site at the Rosen Event Center.
Website Sample Menus: For sample menus, click here.
About Us:
Bella Vista catering has provided exceptional cuisine and bar service to events of all sizes and occasions. In addition to our expertise and commitment to quality, Bella Vista offers full-service catering packages that distinguish us from other catering companies. From formal to casual dining, from hors d'oeuvres to cocktails, you can count on our quality and service to exceed your expectations!
WEDDING & SPECIAL EVENT PLANNERS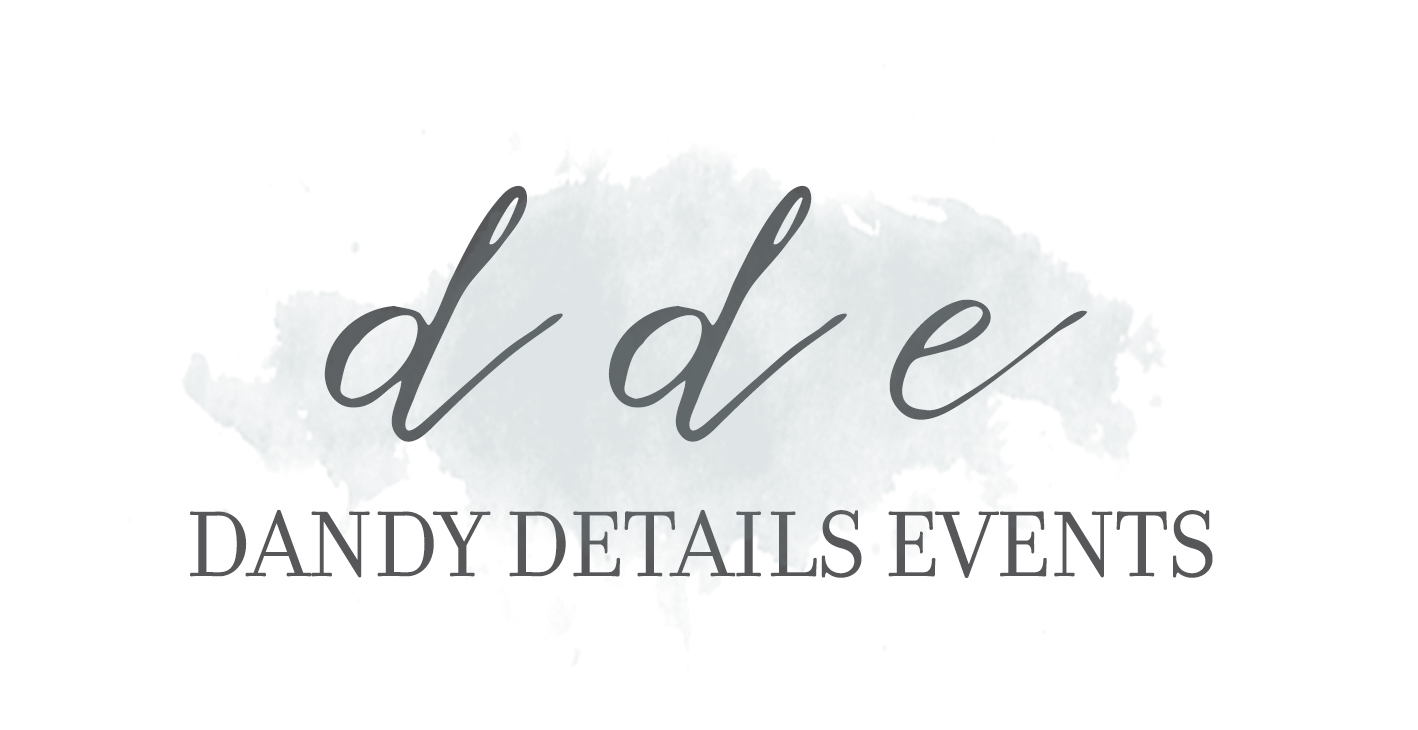 DANDY DETAILS EVENTS (Weddings)
Contact: Rachael Jensen
Email: rachael@dandydetailseventsllc.com
Phone: 407-591-9610
Website: dandydetailseventsllc.com
About Us:
We are Dandy Details Events of Orlando, a boutique planning and design experience for your wedding day. Our promise to our couples is undivided attention and focus on all details, so you can enjoy your planning process. Whether you select one of our comprehensive planning packages or opt for something more custom, the DDE Team will work to ensure that all your details fall seamlessly into place.
Our professional and experienced team specializes in…
Month/Day Coordination
Partial Planning
Full Planning
Design and Décor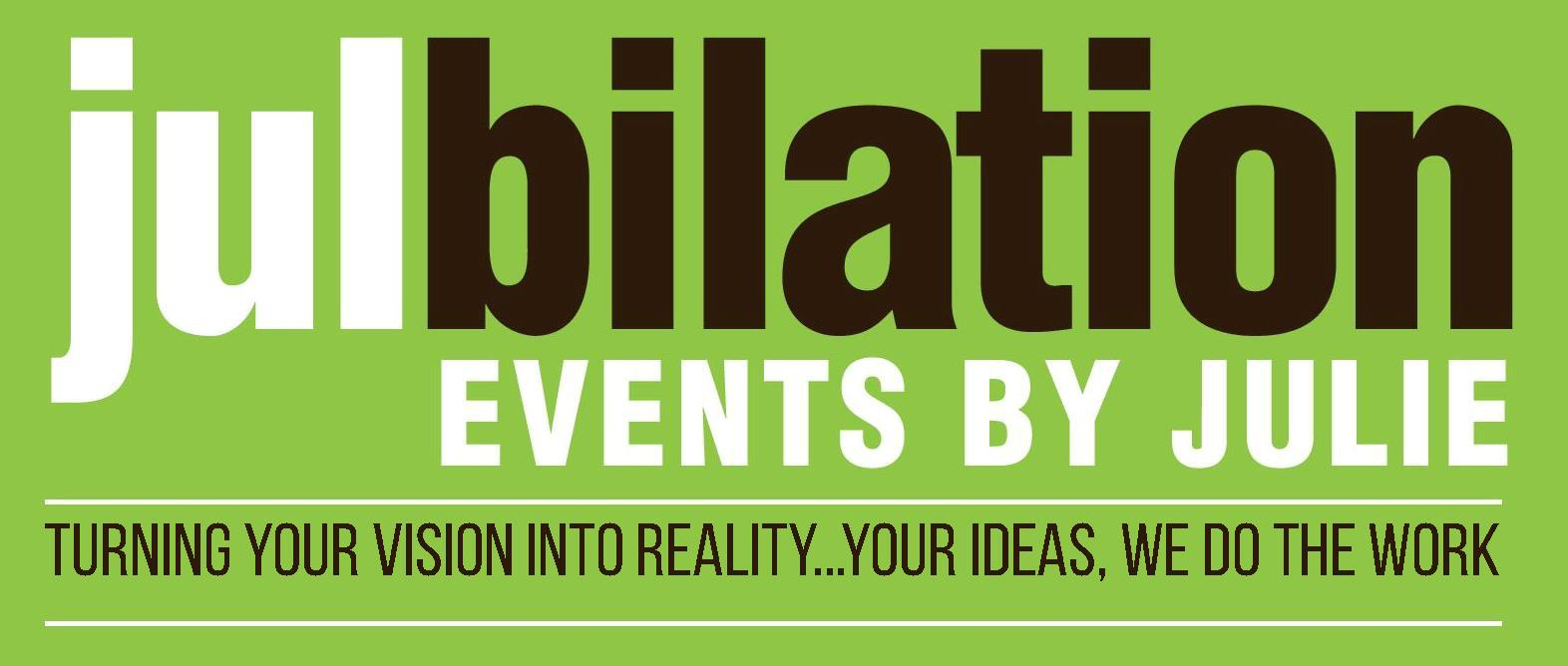 JULBILATIONS/EVENTS BY JULIE (Weddings and Special Events)
Contact: Julie Marconi
Email: Createyourevent@gmail.com
Phone: 321-262-1148
Website: www.Julbilation.com
About Us:
At Julbilations, we make your event fun, creative, stress free and one to remember. We are a unique event planning firm with an experienced and creative team. Julbilations will help coordinate and plan your wedding, mitzvah, special event, or fundraiser while capturing your personal taste and style.
We offer a variety of services that meet the needs and budgets of our clients…
Full-service planning for Weddings, Bar/Bat Mitzvahs, Sweet Sixteens, Corporate events, and fundraisers.
Partial coordination to assist with the details but let your creativity flow in planning your event.
Day of coordination to assist with the flow of your special day so it will resonate with grace, elegance, and class.
A la carte services to help your DIY vision a reality.
Decor, Design, and Rentals  – Chuppah, Linen, Floral, Centerpieces, and more



JUST EVENTS GROUP (Weddings and Special Events)
Contact:  Susan Southerland
Email:  susan@justeventsgroup.com
Phone:  407-760-6444
Weddings:  www.justmarry.com
Mitzvahs: http://justeventsgroup.com/celebrations/
Corporate: www.justrightdmc.com
About Us:
Life is made up of a series of events, and Just Events! can help make them more memorable.  Just Events! Group, Inc. has been planning and implementing award-winning events in Central Florida and around the world for more than 25 years.  Guiding you with our expertise, the Just Events! team assists with planning, design, and implementation of amazing events that recognize life's greatest moments.  When it comes to every big moment in your life, we do all the work, you…Just Celebrate!
Ask about our custom events and special packages…
Weddings
Mitzvahs
Corporate

LUGO ENTERTAINMENT
Contact:  Willie Lugo
Email:  willie@willielugo.com
Phone: 407-367-8848
Website: willielugo.com
About Us:
No matter the event, no matter the size, Lugo Entertainment takes a personalized approach to your special day!  Music, video, lighting, and our entertainment staff will take your theme and bring it to life with energy and excitement!
ENTERTAINMENT, PRODUCTION, GAMES, TECHNOLOGY

INDIGO CREATIVE PRODUCTIONS
Contact:  Aileen Mand-Schaked, Owner
Phone: 407-497-1588
Email: aileen@eventsbyindigo.com
Website:  http://eventsbyindigo.com
About Us:
Need someone to take care of all your entertainment needs at the Rosen Event Center? Indigo Creative Productions is a live meeting and event communications company for corporate and private clients. Through events, we help bring a brand, a message, and a theme to life! Events by Indigo helps you to make a lasting impression.
Signage
Audio Visual
Lighting
Slide Presentations
Photo Booths
Video Services
Video Games
Karaoke
Casino Nights
Musical Entertainment
Entertainers including belly dancers, balloon artists, stilt walkers, caricature artists, magicians, models, impersonators, bands, singers, jugglers, emcees, and more.  The list is endless!

RAINING ROSES 
Contact: Toni Rincones
Email: info@rainingroses.biz
Address: 3506 St. Valentine Way, Orlando, FL Suite 4, 32811
Phone: 407-854-3500
Website:  http://www.rainingroses.biz
About Us:
Raining Roses Productions specializes in event and party design, floral, and unique décor including anything and everything you can imagine or need for your celebration!  From intimate gatherings to lavish affairs, Raining Roses is known for our unrivaled approach to creative composition.
Centerpieces
Draping
Dance floor wrap
Plants and trees
Big decor structures
Floral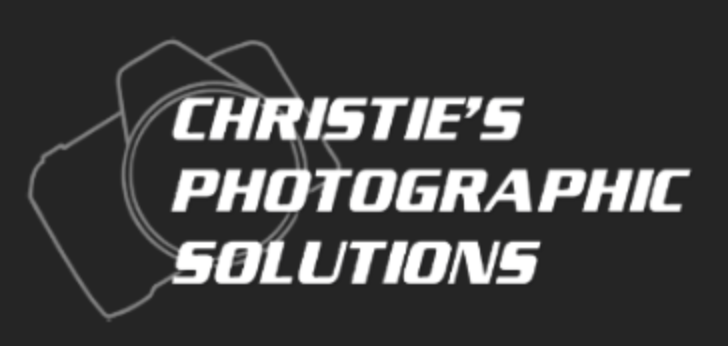 CHRISTIE'S PHOTOGRAPHIC SOLUTIONS
Contact:  Dawn Owen
Email:  photos@christiesphotographic.com
Website:  www.christiesphotographic.com
Phone: 407-345-1100
About Us:
Professional Event & Tradeshows Photographers:  With a dedicated team of professional corporate event photographers, Christie's is committed to providing quality photographic coverage while giving impeccable service.  We will cover your event appropriately, while making attendees feel welcome without disruption.
Corporate event documentation photography
iLite Mobile Photo Booth
Professional on-site headshots
Large and small corporate group photos
Full award ceremony coverage
On-site event photo printing
On-site green screen photo stations
Instant wireless slideshows
Custom photo sharing websites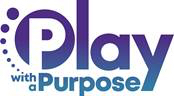 PLAY WITH A PURPOSE
Contact: Brandi Tice
Phone: 407-412-3828
Email:  brandi@playwithapurpose.com
Website: www.playwithapurpose.com
About Us:
If you are looking to put more engagement in your events, PLAY WITH A PURPOSE has just what you need! For over 20 years, event and meeting planners have put their trust in our Team Building Experts to bring their meetings to life. Playing with some of the top organizations in the world has sparked our creative juices to continually develop new events and given us a world of experience to design and facilitate from.
Whether you are looking for a truly effective team building event that results in positive feedback, a community give-back event that makes a world of difference, or an enter-active event that infuses your meeting with interaction and relationship building, there is an event that will WOW your guests!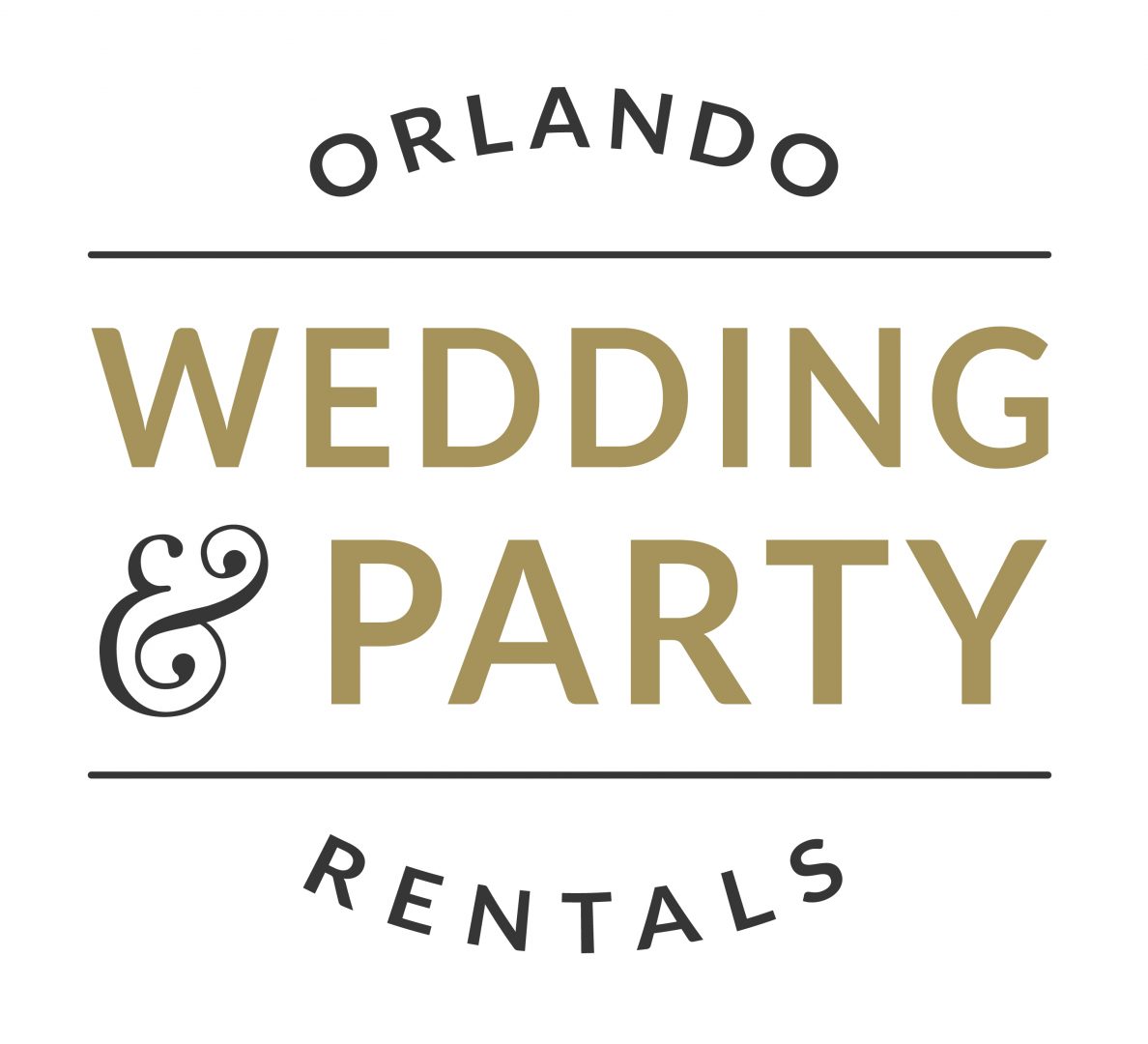 ORLANDO WEDDING AND PARTY RENTAL
Contact:  Amy Hill
Phone:  407-739-5740
Email: amy@orlandoweddingandpartyrentals.com
Website:  https://orlandoweddingandpartyrentals.com
About Us:
It's not every day you're having to book rentals – we get that.  Our team is here to help you through the process!  We'll provide valuable suggestions, timely correspondence, step-by-step instructions, and one less thing for you to worry about. Here at Orlando Wedding and Party Rentals, we specialize in tailored event rentals for the Central Florida area. Our inspired rental pieces reflect our mission for quality, and our customer service exudes the high value we place on experience. Since 2008, family has been at the heart of our business- therefore we treat you as such! In our inventory you'll find: chairs, tables, charger plates, tents, staging, pipe & drape, dance floors, lounge furniture, tableware, vintage furniture, and more!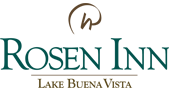 ROSEN INN LAKE BUENA VISTA
Contact: Keitcha Joseph, Sales Manager
Phone: (407) 996-7343
Email: kjoseph@roseninns.com
Address:  8442 Palm Pkwy, Orlando, FL 32836
Website:  www.rosenlbv.com
About Us:
This group hotel has everything you need to make your next reunion or meet-up something special. The 640-room Rosen Inn at Lake Buena Vista, with its two swimming pools and colorful "Splash Zone", is an exceptionally family-friendly choice.   Rooms feature either two doubles or one king bed, along with fridge, microwave, coffee maker, cable TV, free wireless internet, an outdoor heated pool, and free parking.  They are conveniently located only 1.5 miles from the Rosen Event Center.
Rosen Event Center
Types of Events
Weddings • Theatre & Dance Performances • Bar/Bat Mitzvahs • Speakers & Lectures • Corporate Meetings • Concerts • Holiday Parties • Church Services • Tradeshows • Graduations • Family Reunions • School Classes • Quincianeras • HOA Meetings • Baby Showers • Sweet 16 Parties • Professional Association Meetings & Events
Rosen Event Center
Venue Details
The Rosen Event Center is conveniently located in the prestigious Dr. Phillips-Orlando-Lake Buena Vista neighborhood on the Rosen JCC campus.
Dance Recitals
"I have been renting from the Rosen JCC now for the last 4 years. I have been able to run my Dance business successfully out of this location. The Rosen Event Center auditorium is big and spacious. The stage area caters to a good size dance group and allows us to teach tap. The place is always well kept and the technical equipment, when rented, works wonderfully. Thank you, REC! "
Graduation Party
"Our event at the Rosen Event Center was very memorable and wonderful! Lorri and her team were very helpful in helping us organize our event and attending to all the details during the event. The Rosen Event Center was a great location for our event and the hall is beautiful. We would definitely use it again!"