The Town Square concept dates back as early as the Romans. Today, the Rosen JCC 'Town Square' concept plans to be the unifying force to better serve the diverse lifecycle needs of families living in Orlando. Within our role as a community convener, the Rosen JCC's 'Town Square' aspires to expand our current offerings while becoming the hub of the community. Numerous groups will take advantage of our open space. Additionally, the Town Square will help all participants to be stronger and more resilient, assisting individuals and families to maximize and reach their full potential while adapting to the challenges of everyday life.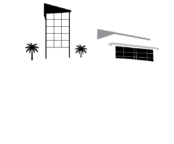 Meetings. Events. Parties.
The Rosen Event Center is home to our JCC Town Square emerging arts and cultural offerings as well as an ideal destination for weddings, holiday parties, corporate meetings, company outings, experiential retreats, expos, proms, graduations, bar/bat mitzvahs, quinceañeras, sweet 16's, special occasion events, family celebrations, trade shows, theater group performances, and more!
Around Our Community
The Rosen JCC Blog
A curated list of news and articles from around the Orlando, Florida community.
The Rosen JCC Early Childhood Learning Center (ECLC) offers Kindergarten. We are excited to announce the addition of STEAM to our curriculum! STEAM is an educational approach to learning which incorporates

The Jewish calendar has many holidays. One of the most important but not as well known is the holiday of Shavuot. Shavuot celebrates the day we received the Torah. The day

On the evening of April 15th, we will begin the celebration of Passover, one of the 3 seasonal holidays on the Jewish calendar. In Hebrew, the holiday is known as
Thank You!
Premier Sponsors