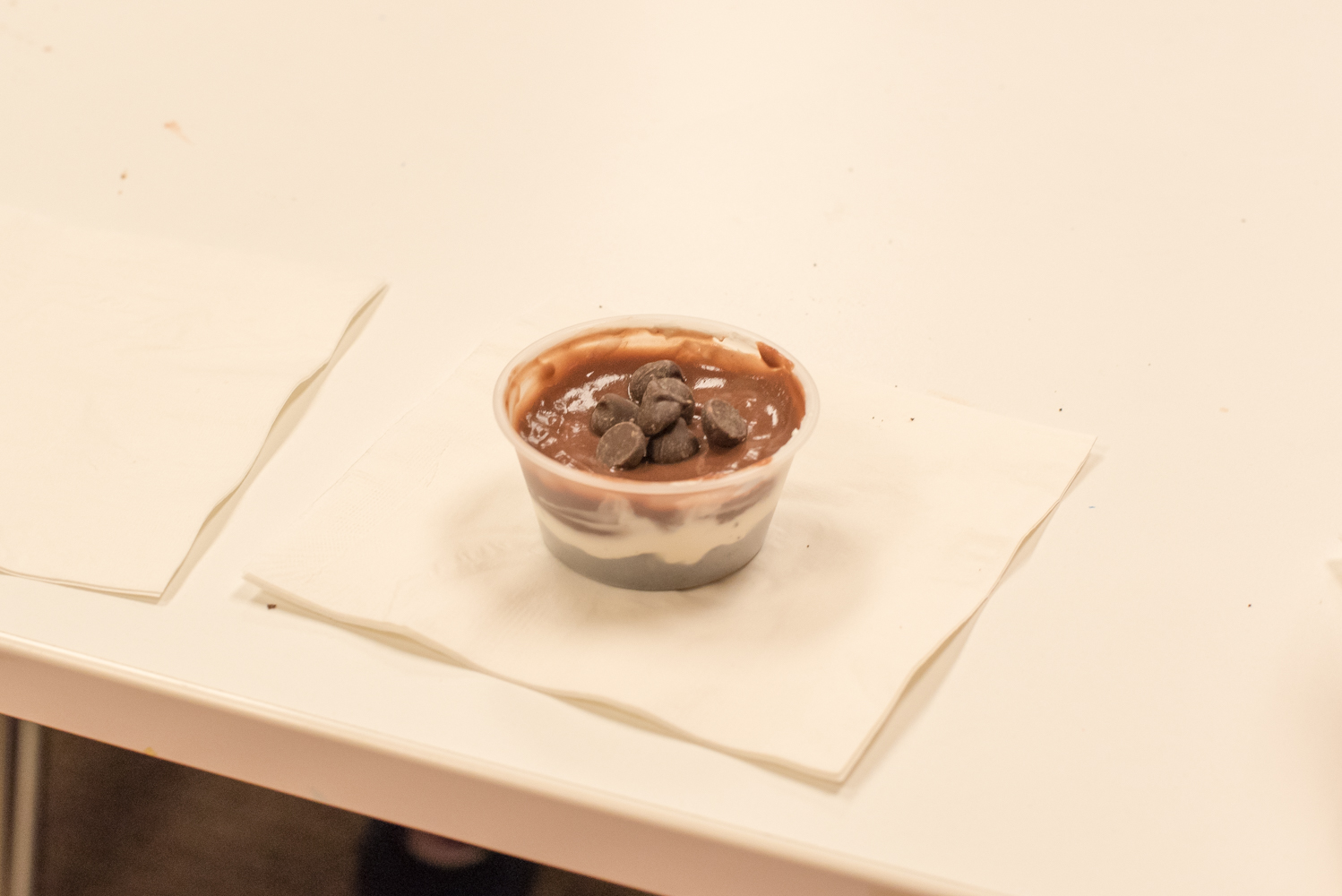 National Chocolate Day – Celebrate all things Chocolate!
Every year on October 28 we take a break from the hustle and bustle of every day life to celebrate National Chocolate Day! Okay, chocolate may not be that serious, but it is absolutely seriously delicious.
A product from the seed of the tropical Theobroma cacao tree, cacao seeds are actually bitter until they're fermented to develop the flavor. Once fermented, the beans are dried and roasted, then shelled to make cacao nibs. The nibs are ground up then liquefied and molded with or without other ingredients. Viola, you've made yourself some chocolate liquor! The chocolate liquor can then be processed into any kind of chocolate you can dream of.
This chocolate liquor can even be made into the ingredients for the Chocolate Lasagna we made today at J University. Check out how much fun we had in the pictures below, and try making it yourself at home!
36 Oreo cookies
6 Tablespoons butter, melted
1 (8 ounce) Package cream cheese, softened
¼ Cup granulated sugar
2 Tablespoons milk, cold
1 (12 ounce) Container Cool Whip, divided
2 (4 ounce) Packages chocolate instant pudding
3¼ Cups milk, cold
1½ Cups mini chocolate chips
Begin by crushing all the Oreo cookies to crumbs with a food processor or by placing them in a large ziplock back and crushing with a rolling pin.
Pour cookie crumbs into a large bowl and stir in 6 tablespoons melted butter. Once distributed press the crumbs into the bottom of a 9 x 13 inch baking dish.Place the pan in the refrigerator while you work on the additional layers.
Mix cream cheese with mixer until fluffy and add milk and sugar. Mix well. Stir in Cool Whip then spread mixture over the crust.
In a bowl, combine chocolate instant pudding with 3 and 1/4 cups cold milk. Whisk until the pudding starts to thicken. Use a spatula to spread the mixture over the previous cream cheese layer. Allow the dessert to rest for about 5 minutes so that the pudding can firm up further.
Spread the remaining Cool Whip over the top. Sprinkle mini chocolate chips evenly over the top. Place in the freezer for 1 hour, or the refrigerator for 4 hours before serving.