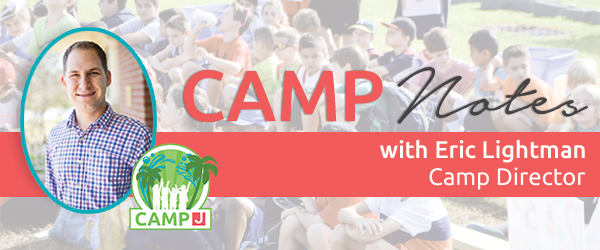 How to simplify your Orlando summer schedule
Summer in Orlando is supposed to be a time for relaxation – so don't stress out about your summer schedule! Camp J can help you make your summer care-free, with our wide range of programs, flexible schedules and accommodating staff. With Camp J, you don't have to worry about your children being cared for and entertained all summer long. And get this – your children will learn, grow, experience new things and make new friends as well! (Just don't tell them that they're learning – we'll keep that secret between us!)
Programs that fit into any  summer schedule
Normally, planning your summer in a place like Orlando can be challenging and time consuming. Options abound both for traditional camps, specialty camp programs, and the endless amount of family-orientation attractions that Orlando is known for. But we at Camp J strive to make summer planning simple. How? We offer a wide variety of programs spanning all ages, every single day of the summer. Instead of worrying about what you'll do each day or each week, you can trust us to provide a safe, welcoming, and endlessly eclectic array of summer activities.
Here's a few ways to make planning your summer easier:
Registration is open now. Get a head start on planning your summer schedule, knowing that you can always cancel or change your dates for just a small administrative fee.
Sign up for AM Care (7-9 a.m.) or PM Care (4-6:30 p.m.) so that you don't have to rush in and out of work every day.
Take a look at our specialty camp programs. From the Orlando Repertory Theatre, to SuperAwesomeCool Art Studio, to Mad Science, to TNBA Jr. Magic Basketball, to Pop Squad, we have a program for every interest. Instead of driving all over town, let us bring the experts to you!
Take advantage of our Camp Canteen lunch service. For a low weekly fee, we'll do all the work providing your camper with lunches, and even desserts!
Let's get started today
We're here to help you this summer. We work year-round to plan for the summer, and that doesn't just include thinking about the kids – it also means being a resource for parents and assisting with your summer schedule. We want this to be a summer that you will remember, too! To get started, e-mail us or call 407-387-5330 today!