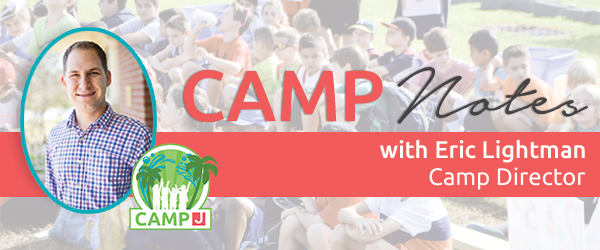 Which camp will your children fall in love with?
There are some things that we know most children will enjoy. Running around outside or in the gym. Going down a water slide. Field trips to fun attractions. Getting messy with art supplies.
These are important parts of the fun created at camp, but they're not actually what makes Camp J great. Most camps do these things. What makes a camp special goes beyond its physical amenities. What makes a camp special are the people and the spirit. A camp with great counselors and with great spirit will be a camp that your children will love.
At Camp J, we emphasize both of these elements. We only hire the best camp counselors that go through a rigorous application and interview process to ensure that they are qualified to care for child, and that they embody the warm, caring community that we create at camp. We then do a full week of training to cultivate our camp spirit, centered on nurturing children's individuality, encouraging friendship and teamwork, and embracing the type of joyful exuberance that weave into our programs.
Are you ready to fall in love? If so, e-mail us or call us 407-387-5330. We can't wait to share this summer with your child!