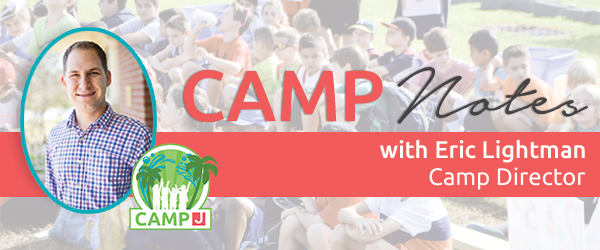 Want stronger children? Send them to camp!
Do you want your kids to develop into stronger children? What are the skills that you want to see your children come away from camp with this summer? Not just activity skills like how to make a friendship bracelet or how to throw a baseball, but life skills. We're talking about skills like learning how to share with friends, how to deal with adversity, how to try something again after your failed the first time, how to lead a group of your peers.
Building stronger children is a teaching process
Now ask yourself, where other than camp can children learn these things? Most of us learned them "on the job" as young adults or in adulthood. And that was daunting! The pressure was intense and the stakes were high. Children should have it easier. They should be able to learn in an environment that is warm, welcoming, supportive and safe. They should be able to try new things and have new experiences without the fear of failure or embarrassment.
Camp is a safe place. Camp is a place where children are encouraged to grow, and the staff are specifically trained to nurture these skills. It's a place where children can be themselves, explore their personalities, and know that they will be loved and cared for regardless. Camp is life's classroom, where children (and even adults!) of all ages can thrive.
Let us help you!
It's no wonder that so many parents ask us if they can come to camp, too! Unfortunately, Camp J For Parents is still a few years away, but the good news is that Camp J (for kids) is open for registration! Call (407-387-5330) or e-mail us now, or visit our website, for more information about camp or to get your kids signed up for a summer they'll never forget.