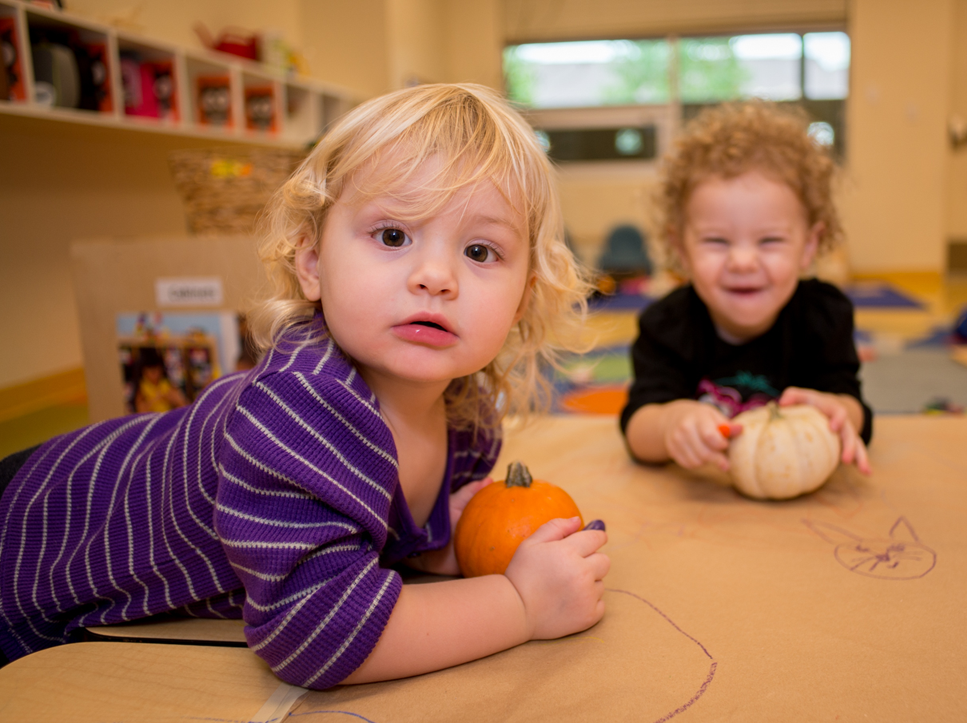 Early Childhood Learning Center: More than a Preschool
It's no secret that the crown jewel of the Rosen JCC is our phenomenal Early Childhood Learning Center, but what is it exactly that sets us apart from other similar programs and preschools? We're not just your average run of the mill preschool, pre-k, or daycare, we are a community. Choosing to become a part of the Early Childhood Learning Center is deciding to become part of our diverse community.
"We are so incredibly happy at the JCC," says Rachel Frohardt, mother of an Early Childhood Learning Center student. "Lauren has flourished and we are so proud to be a part of your amazing program. Thank you for providing such a caring, encouraging, mind-stimulating, and love-filled environment for my daughter."
Our Early Childhood Learning Center Core Goals:
Provide for the health and safety of the children.

Be challenging without being overstimulating.

Provide opportunities for social development.

Meet the nutritional needs of the child and develop good health habits.

Provide opportunities for emotional growth.
Help children express their feelings in acceptable ways.

Provide plenty of time and materials for free spontaneous play.

Maintain a calm, attractive, stimulating and motivating physical environment.

Provide opportunities for parents to be involved in the child's school experiences.

Strengthen and support the family.
From infants, to toddlers, into the Twos, Threes, Fours, and VPK, the J is for your family.
We strive to give each child a balanced early childhood education. Through creative, hands-on learning, the children will explore concepts that enhance their social and emotional, intellectual, physical, and cultural skills. Our weekly program includes literacy, perceptual activities, music, outdoor play, art, story telling, critical thinking skills and comprehension, manipulative toys, learning centers, dramatization, dance, science, cooking, and Kabbalat Shabbat. Children visit with our physical education, music, and Judaic specialists weekly.
The environment we provide is warm and loving, enriching, and developmentally appropriate. We pride ourselves on providing a program where children are learning every minute of the day.  Join us and support your child by giving them the tools they need to succeed in their future. We would be delighted to welcome you and your family into our community.
For more information and to schedule a tour, contact Amanda Davis, Director of Outreach and Engagement, at AmandaD@www.rosenjcc.org