Hanukkah the Festival of Lights, Shine Bright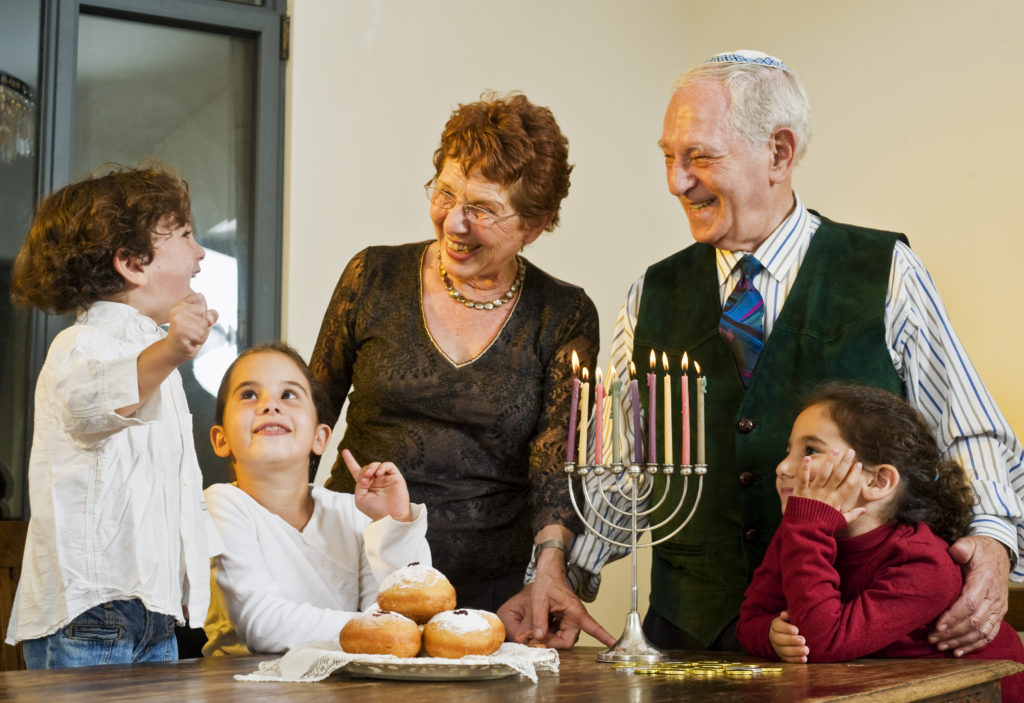 This time of year it's easy to get overwhelmed by marketing and celebration of Christmas. Everywhere you turn there are wreaths, trees and twinkle lights. But we shouldn't forget that Hanukkah- the Festival of Lights-burn just as brightly. The season of lights, reflects how all faiths share in the value of 'illuminating' our shared values, and the many things we are thankful for.
This eight- day celebration usually falls in or around December. This year it will run sundown November 28th to December 6th.
Hanukkah means 'dedication' in Hebrew. It celebrates the re-dedication of the second Jewish temple in Jerusalem. The celebration includes lighting the menorah for 8 nights, traditional foods made with oil, games and gifts.
During the second century B.C. the Jews prepared for the rededication of the Second Temple in Jerusalem. Jews had risen up against their Greek-Syrian oppressors in the Maccabean Revolt. This group of Jews is known as the Maccabees.
After the revolt the Jews regained their rights to practice their religion in their temples. Judah of the Maccabees called on his followers to clean the temple and light the menorah with oil. The menorah's seven branches represent the expectation to light a candle for each day of the holiday. The problem was there was only enough oil in the flask for one night. They decided to light the menorah and it miraculously stayed lit for eight days. This event inspired the Jewish sages to proclaim a yearly eight-day festival.
Let's remember this Hanukkah to appreciate the Jewish history and traditions that bind us together. Let the Festival of Lights glow bright as we gather with family and friends to celebrate.