Rosen JCC announces new Face Mask Policy for children

With the holiday season fast approaching, we realize that our children and families will have more exposure to travel and gatherings with family members and friends. Along with all our current practices and procedures that we have implemented to mitigate the spread of COVID 19, we are introducing another opportunity to help make your child's daily school experience safer.
As of November 1, 2020, we will require all children over the age of 2½ years old to arrive at carpool wearing a face mask. Cloth face coverings are an essential tool in preventing the spread of COVID-19. They are safe and effective for children over the age of 2 ½ years old. Cloth face coverings are especially important when social distancing, or keeping 6 feet away from others, is challenging to do. But when you go outside your home, wearing a cloth face covering will help keep you and others safe.
To make this a more fun experience, we will provide every child enrolled in our Early Childhood Learning Center with one complimentary "Rosen JCC" cloth mask and guidelines for wearing masks at school. Your child can wear the mask that we provide or one that you choose. We will have additional child masks available for sale at the Welcome Center.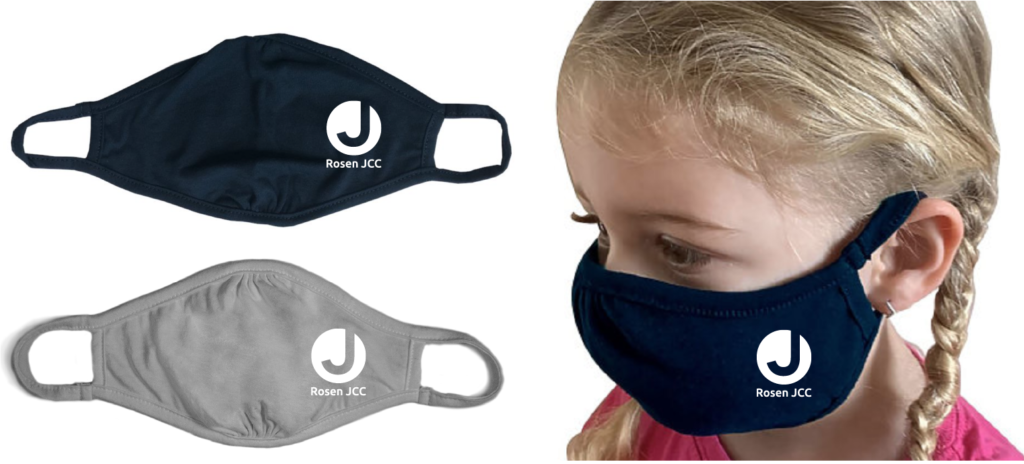 We all agree that giving kids time to practice wearing their masks before they will need to do so at school is a great way to help them feel a sense of ownership and control over the situation. We will teach them how to put their masks on, take the masks off, and use them properly. We are incorporating this practice of wearing masks and better hygiene into our curriculum at school. We are confident this new procedure will safely get us through the holiday and flu season. Additionally, we will continue to enforce our policy that everyone entering the building will be required to wear a face mask. We will be distributing our new mask guidelines before the implementation of this new process.
Please contact Dr. Phyllis Bochman at phyllisb@www.rosenjcc.org if you have questions.