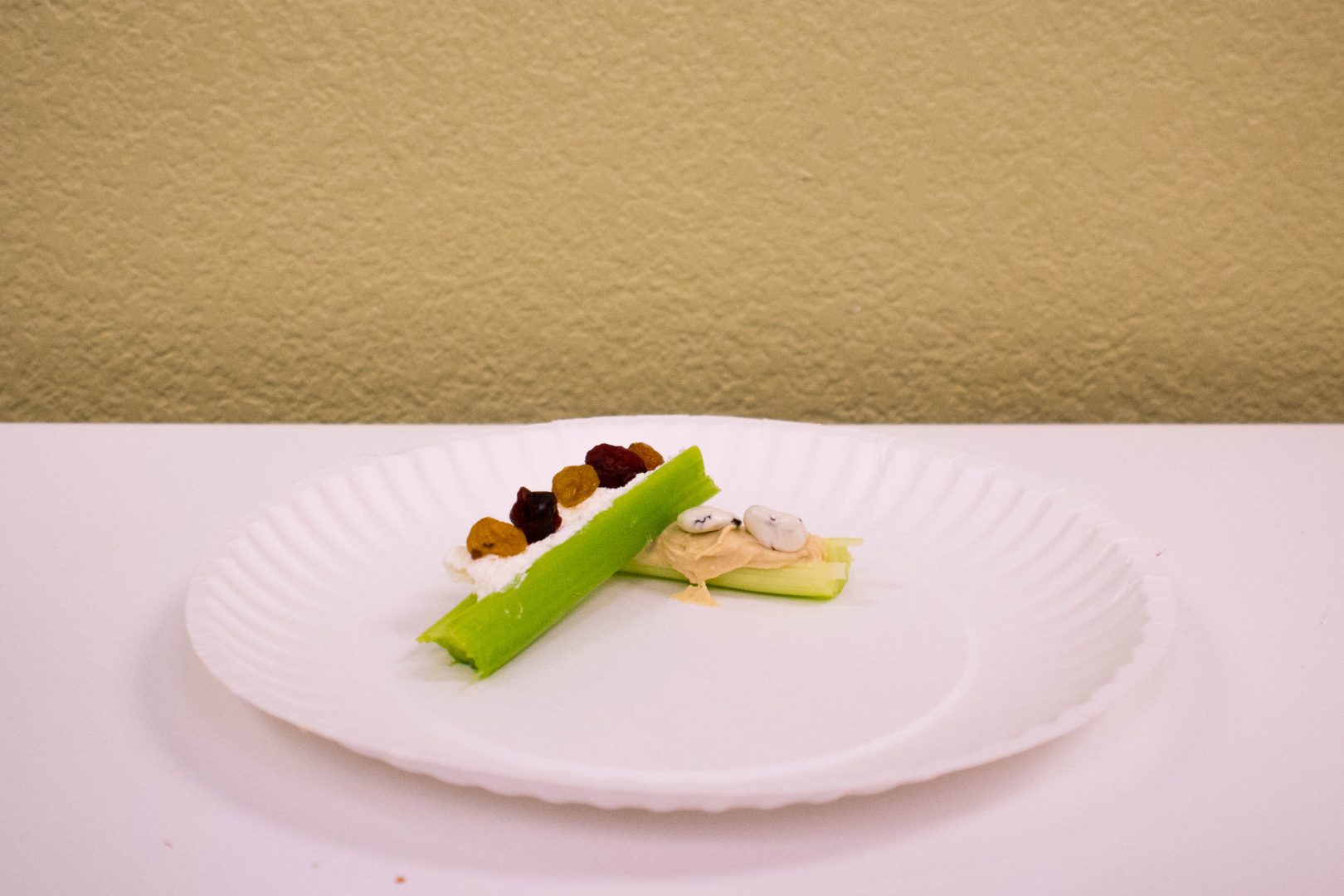 National Ants on a Log Day
Two "national day" posts in a row? Yup! We absolutely love snack time at J University and just couldn't resist the urge to celebrate!
Ants on a log is typically made by taking a delicious stalk of green celery, schmearing some creamy (or nutty) peanut butter on, and placing as many raisins as possible in a nice line on top. Thinking outside of the box never hurts so we put our own spin on it and had lots of fun lining up our ants! Nothing sparks creativity more than options, so we laid out a spread of all kinds of ants and log-making materials and you'd be surprised with the combinations that everybody loved!
Now, Michael, what else can we expect from this blog besides these delicious "national days"?
You know, I am so glad you asked! We are having so much fun coming up with content that we know you will absolutely love and we are rolling it out as fast as possible, but we also want to make sure we get it right the first time. Definitely keep checking back for more great pictures of all your little ones at J University and from throughout your JCC. We even have plans for some great recipes straight out of the official Rosen JCC test kitchen! Later this week I will even be at our Apples and Honey event taking lots of pictures and expect a blog post to follow soon after!
Ants on a Log
a la J University
Golden Raisins
Craisins
Yogurt Covered Raisins
Celery
Cream Cheese
Hummus
Ranch Dressing
Cottage Cheese
If you haven't already registered for Apples and Honey there is still plenty of time. Come together with the Early Childhood Learning Center to celebrate and learn about Rosh Hashanah, bake round challah, decorate a honey jar, and have some delicious Jeremiah's Italian Ice! We'll even have Susan Shane-Linder of Singin' with Susan there to lead us in song and a horticulturist will be stopping by to teach us about how bees make honey.
Registration is through the Welcome Center at 407-387-5330
$30 per family of four
$25 per family of four | JCC member
$6 per additional guest