CELEBRATING PURIM
On March 16th – 17th the Jewish people will celebrate Purim.
Purim commemorates the saving of the Jewish people from Haman. He was an official of the Persian Empire who was planning on killing all the Jews in the Empire. This story is recounted in the Bible in the  Book of Esther.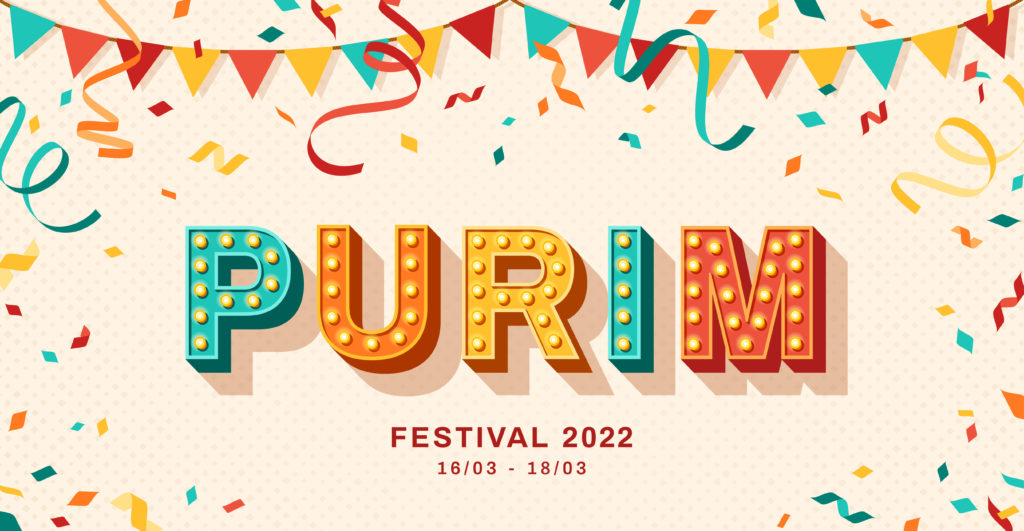 This holiday is about unity, family and togetherness. It is another story of the Jewish people triumphing over adversity. The Scroll of Esther tells us this day should be about feasting, gladness, sharing with others and gifts to the poor.
Jews celebrate Purim by:
1. Exchanging gifts of food and drink known as mishloach manot
2. Donating charity to the poor known as mattanot la-evyonim
3. Eating a celebratory meal known as a se'udat Purim
4. Public recitation ("reading of the megillah") of the Scroll of Esther, known as kriat ha-megillah, usually in synagogue. Reciting additions to the daily prayers and the grace after meals, known as Al HaNissim
There are other customs such as wearing masks and costumes. These include public celebrations, parades and eating hamantaschen for dessert. (Hamantaschen means "Haman's pocket")
Many families have their favorite recipes already. To help you with your Purim celebration we are offering this recipe.
Hamantaschen Recipe
3 eggs
1 cup granulated sugar
¾ cup vegetable oil
2 ½ teaspoons vanilla extract
½ cup orange juice
5 ½ cups all-purpose flour
1 tablespoon baking power
1 cup fruit preserves, any flavor- some popular choices are apricot, poppy seed, chocolate or raspberry
Preheat oven to 350 degrees F (175 degrees C). Grease cookie sheets.
In a large bowl, beat the eggs and sugar until lightly and fluffy. Stir in the oil, vanilla and orange juice. Combine the flour and baking powder; stir into the batter to form stiff dough. If dough is not stiff enough to roll out, stir in more flour. On a lightly floured surface, roll dough out to 1/4 inch in thickness. Cut into circles using a cookie cutter or the rim or a drinking glass. Place cookies 2 inches apart onto the prepared cookie sheets. Spoon about 2 teaspoons of preserves into the center of each one. Pinch the edges to form three corners.
Bake for 12 to 15 minutes in the preheated oven, or until lightly browned. Allow cookies to cool for 1 minute on the cookie sheet before removing to wire racks to cool completely.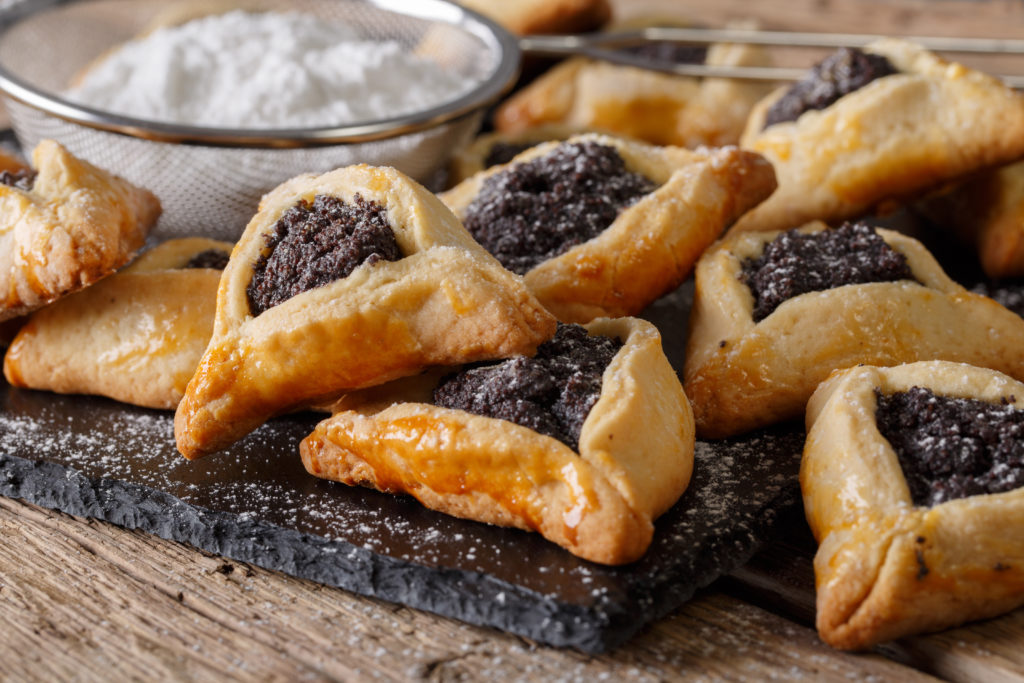 Enjoy your Purim celebration!