the Rosen JCC concept plans to be the unifying force to better serve the diverse lifecycle needs of families living in Orlando. Within our role as a community convener, the Rosen JCC aspires to expand our current offerings while becoming the hub of the community. Numerous groups will take advantage of our open space. Additionally, the Rosen JCC will help all participants to be stronger and more resilient, assisting individuals and families to maximize and reach their full potential while adapting to the challenges of everyday life.
Meetings. Events. Parties.
The Rosen Event Center is home to our emerging arts and cultural offerings as well as an ideal destination for weddings, holiday parties, corporate meetings, company outings, experiential retreats, expos, proms graduations, bar/bat mitzvahs, quinceañeras, sweet 16's, special occasion events, family celebrations, trade shows, theater group performances, and more.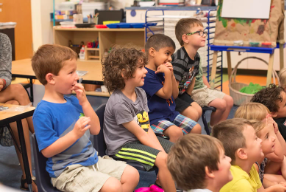 The Rosen JCC Early Childhood Learning Center is the area's most highly acclaimed preschool, encouraging growth, curiosity, confidence, and a life-long love of learning. Combined with certified teachers and a low child-teacher ratio, your children grow in our nurturing and caring environment.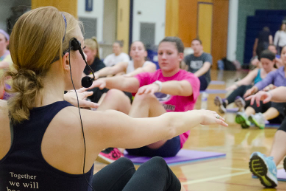 Discover new ways to work your body and brain through mindfulness workouts while balancing proper nutrition, physical activity, and work-family responsibilities. Enjoy a wide variety of fitness offerings. The fitness center, state-of-the-art gymnasium, and exercise rooms at the Rosen JCC fulfill fitness and recreational needs for people of all ages.
A curated list of news and articles from around the Orlando, Florida community.
Not all summer camps offer the same program. Now is the time to look at what is the best fit for your child and family.
Read More »