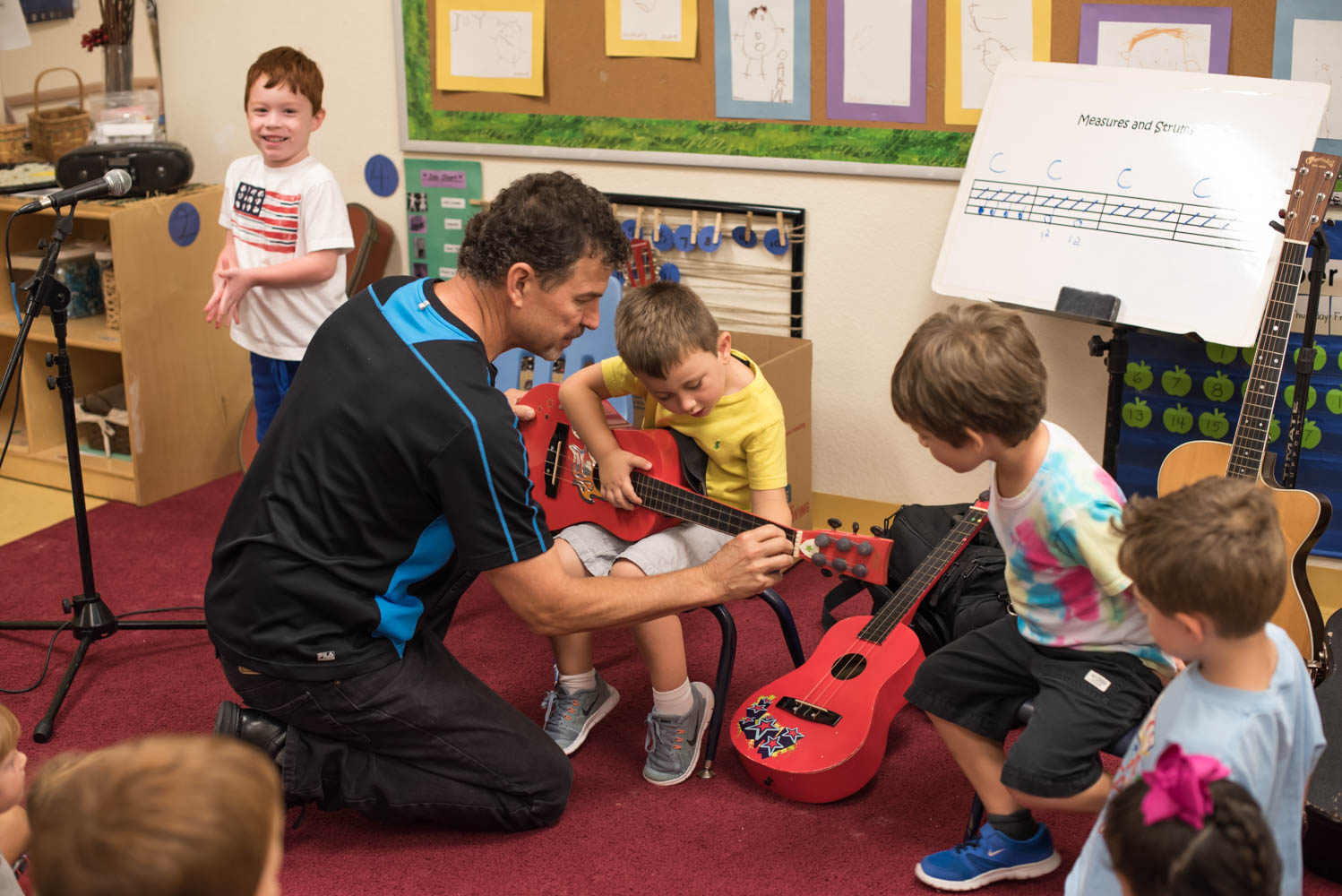 Music with Ronnie D at the Early Childhood Learning Center
Music is a very important part of our Pre-K classrooms. Simply put, music is one of the most engaging and successful ways to give students memorable and meaningful learning experiences.
We have an absolute blast every Thursday learning about music, seeing and hearing unique instruments, and getting to perform in front of our classmates with Ronnie D! It's especially fun to join together in a band, grab our guitars, percussion instruments, microphone, and keyboard to jam out. Thats right, actually playing the instruments together! With colored dots on the keyboard and guitars, Ronnie make it simple to play the right notes as he leads the band in time to our favorite songs.
I know what you're thinking though, "what's a band without a name?" We have you covered! Just to name a few, previous performances have included Wiggle Willies, Loose Underwear, and Sugar Coated Sunshine.