Choose your camp and register below:
General Camp is jam-packed with fun for campers of all ages! Campers are grouped based on grade and rotate between traditional camp activities with their peers and counselors. General campers activities typically include arts and crafts, sports and recreation, music, science, cooking, nature, drama, and WaterZone. Special events and field trips round out the summer to provide a comprehensive camp program where campers gain new experiences and build lasting friendships.
Sports Camp is our special sports elective program for younger campers seeking an active, athletic experience at camp. Coaches provide instruction and challenge campers through drills and scrimmages in a variety of sports such as basketball, hockey, baseball, kickball, soccer, volleyball, and more. Campers are grouped based on grade and skill level to ensure fair play and appropriate instruction.
Field Trips

Campers participate in weekly field trips (twice a week for our Senior camper) to fun area attractions such as Legoland, SeaWorld, Orlando Science Center, Daytona Beach, and more! Trips vary by grade. All transportation and admission costs are included in the price of camp!

Extended Care

Need care beyond the regular camp day of 9 a.m. – 4 p.m.? Our extended care program for campers in all youth camps allows you to drop off as early as 7 a.m. and pick up as late as 6:30 p.m. Our counselors will be there to run fun games and activities!

Lunch & Snacks

All camps include an afternoon snack around 2 p.m. For lunch, campers may bring or purchase a lunch; snacks and ice cream are also available for purchase at lunchtime. Lunches may not include peanuts or tree nuts, and adhere to our kosher-style policy.
Theme Weeks

Each week at camp has a unique theme, like Lost in the Desert or Tropical Paradise. This theme is used throughout the week to connect our programs and activities, and get campers in the fun camp spirit!

Special Events

Everyone at Camp J looks forward to our special events like the end-of-summer Camp Carnival, one-day Olympics competition, Camp Rock Star and more! All special events and programs are included in your camp registration!

Counselors-in-Training

Too old for camp? Join our Counselor-in-Training (CIT) program, designed for teens entering 9th or 10th grade. CITs receive hands-on training, assisting our counselors to take care of and run programs for our campers, and learning from our leadership staff.
2019 SUMMER CALENDAR
(subject to change)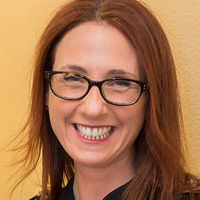 "We have attended Camp J for the last six years. What we love at Camp J more than other camps we have found is variety! My daughter has her pick of the the type of camp she wants to do, from theater to sports, so each week is like going to a whole new camp. Plus, as a working mom, I love that they have a before- and after-care that I can use when I need it. Now that Emily is getting older, she can't wait to be a counselor-in-training! We just love growing up with Camp J."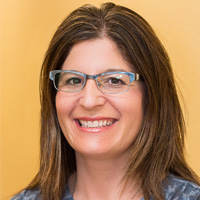 "My two kids, Julia (10) and Andrew (6), absolutely love Camp J and can't wait for the summer to get here already. There are so many choices and the camp is very well organized. Camp J is the place to be to hang with old friends and meet new ones."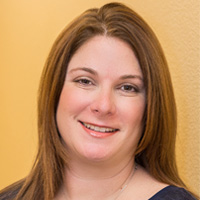 "Our daughter, Alyssa, has gone to Camp J's early childhood camp for three years and Camp J's youth camp for one summer. She has loved every moment of it and is looking forward to this summer already! As parents, we are so happy to know she feels safe, comfortable and happy! We look forward to sending our son for the first time this summer!"