Camp J at the Rosen JCC
Camp J is more than just a camp – it's a family! Our caring, supportive counselors teach our campers to become more independent and embrace their curiosity. Choose from a variety of traditional and specialty camps each week, all in our newly expanded indoor youth wing. Camp J is open to all children, from toddlers to teens, and embraces our community's diversity, welcoming children and families of all backgrounds.
Welcome to the BEST. SUMMER. EVER!
At Camp J, we encourage growth, inspire confidence, and create the framework for lasting memories and friendships. We provide quality programs that are age-appropriate, fun, and safe. Our camp is imbued with a sense of joy (simcha), community (kehila), spirit (ruach), and fun (kef). Throughout all our programs, we encourage discovery and self-expression.
We carefully craft our camp programs to nurture your child's interests, offering
traditional and specialty programs, with age-appropriate activities focused on
both fun and learning. There's never a dull moment at Camp J!
Your child's care and well-being are our priorities. It takes a great staff to
make a great camp. We carefully screen and interview candidates to ensure
that we hire staff who are committed, hardworking, enthusiastic role models
for kids. All camp staff participate in our comprehensive multi-day staff training. Many of our camp staff return to us year after year, and our low staff-to-camper ratio (no more than 10 campers for each counselor) ensures a safe and successful summer.
We hope that your family will join us at Camp J this year and be part of the BEST. SUMMER. EVER.
Dr. Phyllis Bochman
Sr. Director, Early Childhood
Phyllis is the director of the Rosen JCC's award-winning Early Childhood Learning Center and oversees the Early Childhood Summer Program. She brings an extensive background in summer camps and early childhood development and has also worked at the Alper JCC and University of Miami Canterbury.
Traditional Camps
Traditional Camp is jam-packed with fun for campers of all ages! Campers are grouped based on grade and rotate between traditional camp activities with their peers and counselors. Activities typically include arts and crafts, recreation, music, science, cooking, nature, drama and WaterZone. Special events and field trips round out the summer to provide a comprehensive camp program where campers gain new experiences and build lasting friendships.
Juniors
Grades K-3
$190 JCC members
Varied activities each day
One weekly field trip
Campers grouped by grade
Water play
Special events and performances
Fantastic JCC counselors
Sports
Grades K-3
$210 JCC members
Instructional and recreational activites
One weekly field trip
Campers grouped by age and ability
Water play
Special events and performances
Fantastic JCC counselors
Seniors
Grades 4-8
$215 JCC members
Camper elective activity each week
Two weekly field trips
Campers grouped by grade
Water play
Special events and performances
Leadership opportunities
Orlando Repertory Theatre

Weeks 2-9 (6/11-8/3)
$275 per week ($245 JCC members)

Orlando REP offers young people an environment where they can be themselves, become more confident, take positive risks, practice leadership, and support each other through the performing arts! Grades K-2 and 3-8, varies by week.

TNBA Jr. Magic Basketball

Weeks 1 (6/4-6/8) and 10 (8/6-8/10)
$255 per week ($230 JCC members)

Come learn from the best coaches around and work on your game to prepare for the fall basketball season. All players receive a Magic game ticket, t-shirt and ball. Grades 1-12. Ends at 1pm on Friday.

Soccer

Week 10 (8/6-8/10)
$255 per week ($230 JCC members)

Improve your ball handling, passing, shooting and more from a former Orlando City Soccer player and current professional coach. Grades 1-8.

Pop Squad

Weeks 1 (6/4-6/8) and 10 (8/6-8/10)
$225 per week ($199 JCC members)

Learn dance, cheers, practice jumps, pom-poms and tumbling, and work on
formations. Each day is filled with spirit, and builds toward our big performance on Friday. Grades 1-8

KidFit Fitness

Weeks 1 (6/4-6/8)
$225 per week ($199 JCC members)

Kids will be introduced to physical fitness, test their limits and create healthy habits. We'll also learn to use all of the equipment in the Rosen JCC fitness center! Grades 2-8
Orlando Science Center

Weeks 1-10 (6/4-8/10)
$300 per week ($260 JCC/OSC members)

Join the Orlando Science Center's experienced scientists and educators as we explore weekly themes through our professionally-designed curriculum. These hands-on, interactive STEM experiences teach critical thinking and problem-solving skills. Grades K and 1-2, varies by week.

SuperAwesomeCool Art

Weeks 1 (6/4-6/8) and 10 (8/6-8/10)
$330 per week ($299 JCC members)

Each day features different take-home projects that will include the pottery
wheel, clay sculpture, canvas painting, crafts, and more! Grades K-8

iBrickAcademy Lego

Weeks 1 (6/4-6/8) through 4 (6/25-6/29)
$330 per week ($299 JCC members)

Work with the new LEGO® EV3 Robot to learn programming, building, and the art and science behind robotics engineering. Sign up for one or all four! Different projects are available each week. Grades K-8

Cooking

Week 10 (8/6-8/10)
$330 per week ($299 JCC members)

Young aspiring chefs will learn essential kitchen skills and experience the
fundamentals of cooking through hands-on activities with Chef David Stample, who has appeared on the Food Network! Chef David has wowed celebrities with his calling-card cuisine – a fusion of Southern soul-food with a spicy Caribbean flavor. Chef David has worked with Rachael Ray, Guy Fieri and Bobby Flay in various capacities. Grades 1-8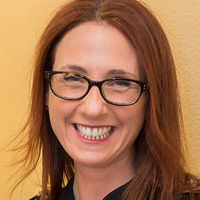 "We have attended Camp J for the last six years. What we love at Camp J more than other camps we have found is variety! My daughter has her pick of the the type of camp she wants to do, from theater to sports, so each week is like going to a whole new camp. Plus, as a working mom, I love that they have a before- and after-care that I can use when I need it. Now that Emily is getting older, she can't wait to be a counselor-in-training! We just love growing up with Camp J."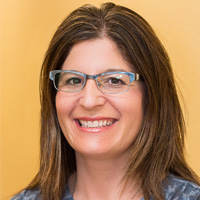 "My two kids, Julia (10) and Andrew (6), absolutely love Camp J and can't wait for the summer to get here already. There are so many choices and the camp is very well organized. Camp J is the place to be to hang with old friends and meet new ones."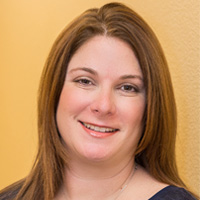 "Our daughter, Alyssa, has gone to Camp J's early childhood camp for three years and Camp J's youth camp for one summer. She has loved every moment of it and is looking forward to this summer already! As parents, we are so happy to know she feels safe, comfortable and happy! We look forward to sending our son for the first time this summer!"