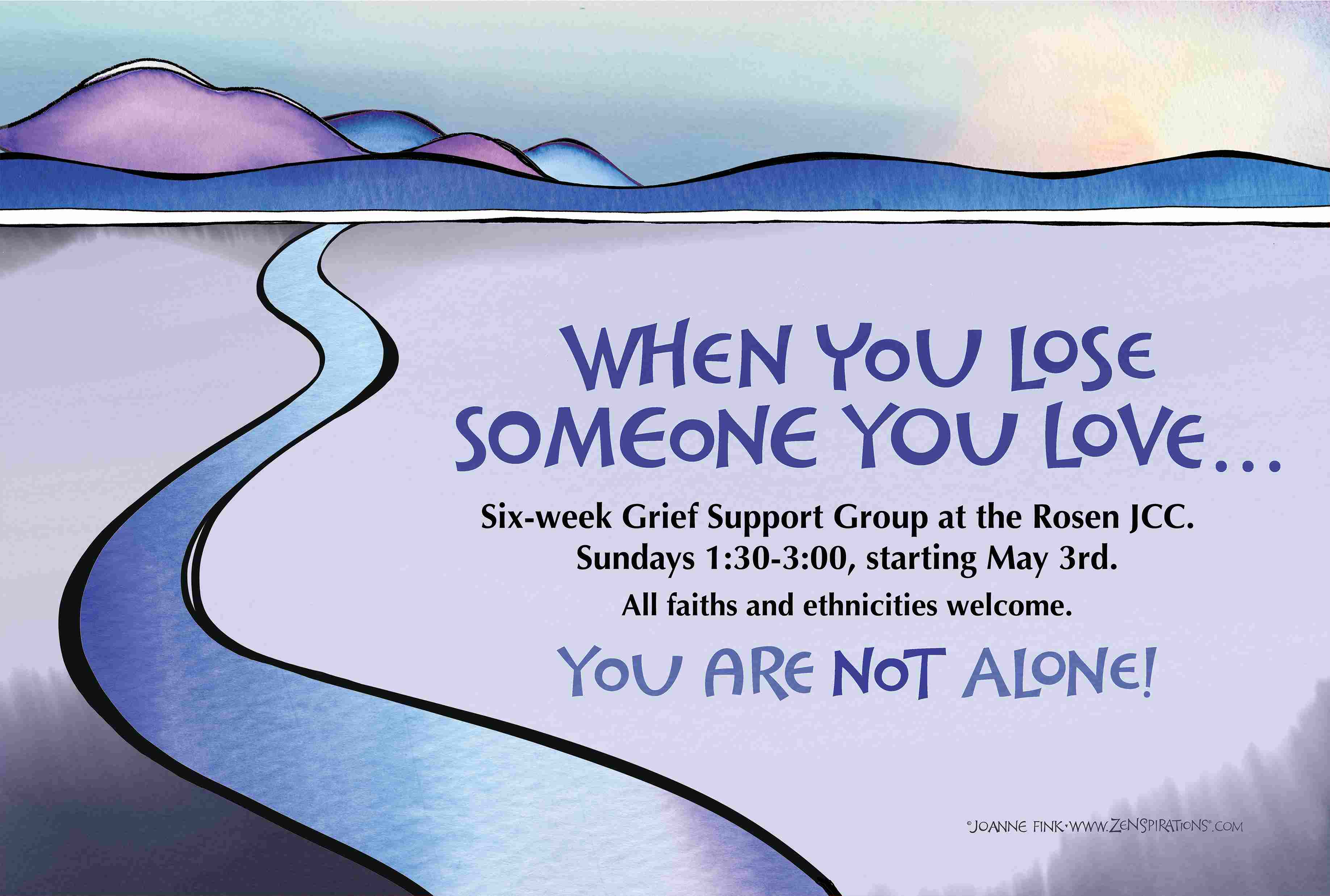 Time
1:30 pm - 3:00 pm
Cost
$60
Grief Support Group
Come join us for a six-week Grief Support Group at the Rosen JCC. All faiths and ethnicities are welcome.

When: Sundays from 1:30 p.m. to 3:00 p.m. starting on May 3rd
Cost: $10 a session for a total of $60 per person for the six-week session
Please note that this course is limited to 10 participants.
Hourly Schedule
May 3
May 10
May 17
May 24
May 31
June 7