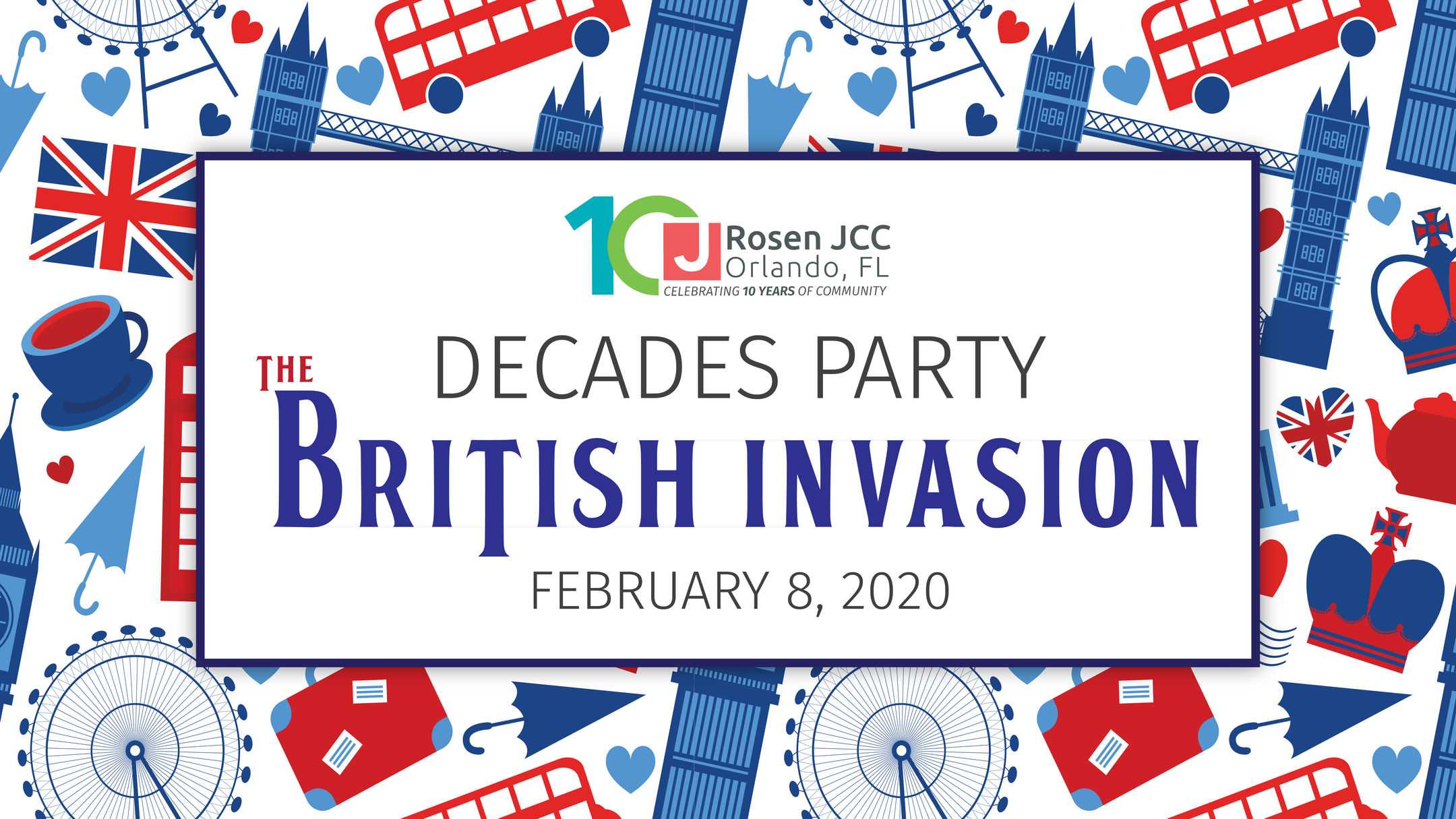 Decades Party "The British Invasion"
Join us for our Annual Decades Party, featuring live music, silent auction, food and beverage (including light adult drinks) – free babysitting included! This year, we welcome The Hooligans, covering a variety of British artists from the past seven decades. All guests will have the chance to be entered into a drawing for an overnight test drive experience in a state-of-the-art Tesla vehicle!
View our Online Auction at rosenjcc.org/auction.